Stephanie P's Peer Connect Blogs
Different Types of Interviews
Monday March 7th - Stephanie P
The art of the interview has changed over time. Gone are the days of one-on-one interviews comprised of straightforward questions about your interest in the job. Currently, there are several different interview types being used that have replaced the traditional interview. To help you keep track, here is a list of the different types of interviews you may encounter during your job search.
1. Multiple Mini Interviews
Multiple mini interviews (MMIs) consist of a series of short, structured interview stations and are used to assess qualities including cultural sensitivity, maturity, teamwork, empathy, reliability and communication skills. Typically, the candidate views a situational question for approximately two minutes before entering the interview room and answering the question. The question is not designed to test the candidate's knowledge of the field, but rather to give the interviewer insight into the thought process of the candidate, and their ability to think and reason in a fast pace. Currently, MMIs are often used for applicants applying to grad schools.
2. Group Interviews
Group interviews consist of multiple candidates being interviewed by one or multiple interviewers. Typically, the interviewer will ask the group questions with each candidate answering one at a time, however, sometimes there are individual questions. There may also be problem solving exercises in which the candidates have to work together as a team. This serves to show the employer if you're a natural leader, and if you work well in a team and get along with others.
Panel interviews are the most common with one candidate being interviewed by multiple (typically 2-5) interviewers. The interviewers can be from different teams across the organization such as Human Resources personnel, managers, supervisors and colleagues of the particular position. Be sure to make eye contact with all the panel members when answering questions to ensure you engage everyone in your answer, and not just the person who asked the question.
4. Presentation Interviews
Sometimes, formal presentations are asked within interviews. The task that you're given to analyze and present is normally a task that you would be given within the position. Presentations can be written or verbal depending on the position.
5. Meet and Greets
Meet and greets can come across as informal but they are still extremely important. Meet and greets often come in the form of meeting for coffee or lunch. Although this likely won't be a formal question and answer style interview, the employer will be gauging how you would fit in with the organization, so it is important to maintain professionalism.
6. Working Interviews
Working interviews is an employer's way of trying you out for the day. It gives the employers a realistic idea of how you would perform on the job. This is your chance to show off your skills in a potential future workplace!
Good luck with your interviews,
- Stephanie P
---
7 Ways to Improve Success at Job Fairs
Monday February 1st - Stephanie P
Job Fairs can be overwhelming. People are often doubtful they will be hired at one because there is so much competition there. However, people who believe Job Fairs to be a waste of time cut themselves out of the competition by not going. Therefore, by deciding to attend, you've already made the first cut! Here's how to improve your success once you're at the Job Fair:
1. Dress Business Professional
Always dress to impress. This will help you stand out against those who don't. This also shows the employers that you're taking your opportunities seriously.
2. Always Bring Copies of Your Resume
If you make an impression on an employer, they could (and will) ask for your resume. Always have it on you! What good is making a fantastic first impression if the employer can't contact you in the future? 
3. Do Background Research on Companies That You Know Will Be There
Pick a few organizations that you want to approach and do background research on them prior to the Job Fair. What positions do they have that interest you? Where is the organization located? When you already know the basic information, you can show off your knowledge. They will be impressed with your knowledge and excited to have a conversation that doesn't include having to explain the basics about the company.
4. Have Specific Questions Prepared
Once you've done your research, have specific questions ready for the employer. The questions could be about your position of interest, the day-to-day responsibilities of the job, the organization's future strategic goals, etc.
5. Have Two-Sided Conversations With Employers
Knowing about the organization and having specific questions prepared starts the conversation, but aim for two-sided conversation, with most parties asking and answering questions. This gives the employer a chance to get to know you and for you to get to know the organization. Also, be sure to explain how your qualifications will be a good fit for the organization. Engaging the employer in meaningful conversation increases the likelihood of them remembering you.
6. Ask For Their Card
Knowing about the organization and having specific questions prepared starts the conversation, but aim for two-sided conversation, with most parties asking and answering questions. This gives the employer a chance to get to know you and for you to get to know the organization. Also, be sure to explain how your qualifications will be a good fit for the organization. Engaging the employer in meaningful conversation increases the likelihood of them remembering you.
7. Send A Follow Up Thank You Email
Within a week after the Job Fair, use the contact information on that card you asked for to send them a quick follow up email.  State where you met them, thank them for their time, and express your continued interest in their company. This will serve as a reminder of your encounter, and hopefully keep you in contact with the employer after the Job Fair. 
Good luck at the Job Fair!
- Stephanie P
---
What is Personal Success?
Monday November 23rd - Stephanie
A common goal for many is to 'be successful', but what exactly is success? This term is often used, but we never really stop to think about what it means.
Webster's dictionary defines success as a "favorable or desired outcome."  This is vague, as it should be, because ultimately success is different for everybody. Some definitions of personal success can include material things such as owning a big house, or a collection of fancy cars. Others can be emotionally driven - waking up and being excited to go to your job everyday, or maybe even traveling the world. The moral of the story is: personal success is personal, so your definition of success can be whatever is right for you.
Regardless how you define personal success, here are some tips to help you achieve that success:
1. Develop your definition: What is personal success to you?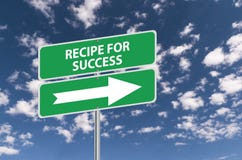 To reach your goal of personal success you must first figure out what it means. Take some time to think about your current passions, and try to tie these into a life goal. Don't rush your decision. You're doing this for yourself, and nobody else, so take all the time you need.
2. Create a strategic plan for obtaining your personal success.
The best way to make your dream of personal success come true is to create a game plan. Break your plan down into multiple achievable goals. Having a dream is great to start, but be 'SMART' about the planning. Make sure your goals are:
Specific
Measurable
Attainable
Realistic
Time-Oriented
3. Use the resources available to you.
The University of Guelph is full of incredible resources and people that can help you find ways to achieve your goals. Seek travel and volunteer opportunities, join clubs specific to your personal interests, or meet with a Career Advisor at Co-operative Education and Career Services to help you land that dream job or grad school position.
4. Try your best.
Be determined in your goals and use the strategic plan you created as a checklist for reaching your goals. Knowing that you're doing your best is an undeniably good feeling; after all, you can't do better than your best.
5. Don't give up (be patient):
At the end of the day, achieving personal success will leave you feeling accomplished.  Even if it's a challenging journey, don't give up easily on what could be a very rewarding outcome.
- Stephanie
Resources:
http://www.merriam-webster.com/dictionary/success
---
How to Create a Reference List:
Monday November 2nd - Stephanie
It's important to have a reference list handy for when you score those interviews. See below for some tips on how to put one together.
1. Who do I include?
Your references should be people that can talk about your work ethic. This could include teachers/professors, former bosses, former coworkers, or an individual you volunteered for. These types of references should be able to give specific examples of your reliability and character. Family and friends should not make the cut for your reference list.
2. How many do I need?
It is recommended that you have at least three references. Make sure their information is up-to-date and correct. It's also important to tell your references when you're going to use them for a particular job; they should know when their contact information is being given out. Plus when you offer your references a heads up, they have an opportunity to think up some awesome talking points before your potential employer calls!
3. How do I format my reference list?
The heading for your reference page can be the same heading you use on your resume. Your references should be listed along the left hand margin as follows:
Reference Name, Reference relationship
Company Name
Company Address
Reference phone number
Reference email
4. Should I put my reference list on my resume?
No, resumes and reference lists are two different documents. At the end of your resume, you may write "References Available Upon Request" (although it is not necessary), but make sure your full reference list is on a separate document.
5. Okay, I've got a list ready… Now what?
Make sure to bring it to any and all interviews you get. You can provide the list if the employer asks for it, or you can offer it to them at the end of the interview. Having your references on hand shows that you came prepared and that you're eager to give past examples of your great work.
Good Luck!
-Stephanie