Sabrina G's Peer Connect Blogs
Click here to return to the Peer Connect Blog homepage
How to Get Experience in Your Field of Study without Co-op
Monday November 13 – Sabrina G
One of the best things about Co-op is getting experience in your field of study while you're still in school.  You might think that without Co-op, there aren't that many opportunities to get relevant work experience before you graduate.  But it's not true!  There are tons of ways to get experience.  Here are just a few of them.
1. Try the "Career" Section of Recruit Guelph
Recruit Guelph is a job search website open to all UoG students and alumni.  You can search for summer jobs, full-time positions, and much more.  Hundreds of employers whom the university has developed relationships with post jobs here, and are looking to hire UoG students.  The search function lets you narrow your search to jobs related to your discipline.  The jobs are mainly outside of the university campus and give you a taste of the huge variety of companies in every industry.
Here's a link to the Recruit Guelph website where you can always search for jobs:
https://www.recruitguelph.ca/cecs/find-job
2. Do a Work/Study Program
There are lots of opportunities to work on-campus while you're in school.  Work/Study programs offer the chance to work in many UoG departments during the semester while you have classes.  They are mindful of the hectic schedule of a university student and only require 10 hours per week.
Here's a link to the list of Work/Study positions available at UoG (by department):
https://www.uoguelph.ca/registrar/studentfinance/apps/wsjobs?sort=department
3. Take a Research Project Course
Many departments offer fourth year research projects.  These are elective or restricted elective courses that do not have specified class times, and instead, you work directly with a professor on their research.  It gives you the chance to work independently on a project related to your field of study.  You get to see first-hand how the academic research process works, and you get the opportunity to write your own thesis or research paper, and present your work to peers and professors.  If you want more information about the research projects available to you, talk to your program faculty advisor.
4. Apply for Summer Positions like USRAs and URAs
USRAs and URAs are awards that fund a full-time position for an undergraduate student in a university research lab (usually for the summer semester).  Many professors post 4 month summer student positions as USRAs and URAs online.  You do not need to have any prior relationship with the professor, you just need to fill out the online application and be sure to let them know you are excited about the opportunity!
Here are links to more information about applying for USRA and URA positions:
https://www.uoguelph.ca/registrar/studentfinance/usra/index
https://www.uoguelph.ca/registrar/studentfinance/ura/index
5. Talk to Your Professors and Career Advisors
If you know a professor whose research interests you, reach out to them.  There are many ways you can get involved with their research (summer job, work/study, research project) and they'll let you know what option is best.  And if one professor is not currently hiring, chances are they know another professor who is, and they would be happy to direct you to them.
You can also talk to Career Advisors in the Co-op and Career Services department.  They can help you focus your job search, plan out a career path, look at your strengths and what you might be suited for, and much more.  Career Advisors offer drop-in hours during the week where you can book a 30 minute session with them to talk about your future.
Here's a link to the Co-op and Career Services website with information about the career planning services they offer:
https://www.recruitguelph.ca/cecs/students-alumni/drop-sessions
6. Reach Out to Upper-Year Students
One of the best ways to find out what opportunities are available to you is by talking to upper-year students in your program.  They can tell you what type of experiences they have had, how they initiated them, and what they would recommend.  This gives you a great starting point and an incredibly valuable source of information when you start your own search.  If you don't know any upper-year students in your program, a great way to get to know some is by joining your program's student association.
So now you know!  Hopefully this gives you an idea of just how many ways there are to get experience in your field without Co-op.
-Sabrina
---
Can I Turn My Co-op Work Term into a Post-Graduation Job?
Monday October 30 – Sabrina G
Does a co-op work term ever turn into a full-time job after graduation? Absolutely! It's quite common for co-op students to return to a co-op job for another work term, or as a full-time employee after graduation. Getting exposure and contacts in your field prior to graduation is one of the greatest benefits of co-op. If you love your co-op job and want to continue with it after your work term is over, here are a few things to consider.
1. Be 100% Sure
Working full time after graduation is different than a 4 or 8-month work term. On a co-op, you know you're going to be there for a finite amount of time, and the end is in sight. After graduation, you can stay on for any amount of time. Be sure that you can picture yourself enjoying the job long-term (e.g. at least one year) before signing on.
2. Know What You Want Out of the Job
Before you ask your employer about coming back, you should know if you want the exact same job you had on you work term or if you're looking for something slightly different or more advanced. There are options within every company, and it's important that you know what you want in order to communicate it clearly to your boss.
3. Offer to Work Part-Time Until You Graduate
The transition from student to employee will be easier on you and your employer if you are up to date on the industry and the company's projects. Until you graduate, suggest working part time on the project you will be a part of when you start full time. Alternatively, you could volunteer to come in for team meetings or training sessions.
4. Time it Right
The timing of when you ask your employer about coming back is very important. Don't ask too early, you want them to be familiar with you and know that you are a great part of the team. But don't leave it until your last day, they might want to think about it, or talk it over with you, which will be easier if you're still working there for a few more weeks.
Hopefully this gives you a starting point if you're considering coming back to one of your co-op jobs!
-Sabrina
---
5 Tips for Finding the Right Advisor for Grad School
Monday November 28th 2016 - Sabrina G
Applying to grad school is a long and complicated process, but the hardest part might be finding an advisor. In undergraduate classes, professors can seem intimidating, but don't fear! They're people too (people who are always looking for an enthusiastic potential grad student just like you). Here are a few tips for finding an advisor for grad school.
1. Be Sure You Need a Graduate Degree

Grad school is very popular right now, and it seems like everyone is going. But before you commit to another 2-5 years of university (and tuition!) take a moment to consider why you want to go. Think about the career you want to have. Talk to people in that field, and find out how they got the job you want to have. Did they go to grad school? Look at a few job postings and see what the requirements are. Often real-world experience in the field is just as important as education.
2. To Initially Contact a Potential Advisor, Send a Brief Email 

The best way to get in touch with a potential advisor is to send them an email. Keep it brief: introduce yourself, explain that you are looking to go to grad school, ask if they are currently taking on students, express interest in their research, and leave it at that! Attach your CV and transcripts for their reference too.
3. The Research Topic is Important, Good Working Relationships are Crucial

It is important to be interested in the topic of your graduate studies, but it is more important that you get along with your advisor. In the grand scheme of things, dedicating a few years to a project that isn't 100% focused on your one true passion isn't so bad. But spending every day of those years working for someone who you just can't stand? Torture. You need to feel comfortable going to your advisor and talking to them about everything from the experiment you just did that didn't work to the personal emergencies that might happen over the next few years. 
4. Meet the Advisor's Other Students

Even more than the prof, you will be around the other students all the time. Find out if these are people you can work with effectively. The current students are also the best resource to find out what the professor and the lab are really like. You can ask how they get along with the prof, what their experience as a grad student has been like, and if this advisor's students tend to graduate on time.
5. Apply for Scholarships

Grad school is expensive, and one of the hardest parts of finding an advisor who will take you on is finding an advisor with enough funding. There are lots of scholarships available for graduate studies, both through the university and externally. When you approach an advisor, if you can say that you already have funding or that you are applying for scholarships, they will be much more willing to take you on.
Check out UoG's graduate scholarships and awards website:
https://www.uoguelph.ca/graduatestudies/current/funding/scholarships 
You can do it!
-Sabrina G
---
5 Tips for a Successful First Day on the Job 

Monday October 24th 2016 - Sabrina G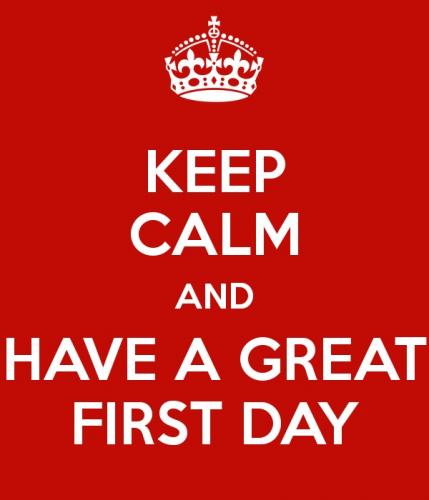 It's common to be anxious about the first day of a new job. Even if it's a job you're really excited about, the thought of walking in for the first time can seem a little daunting. Here are some tips to help you prepare for a successful first day on the job. 
1. Be Early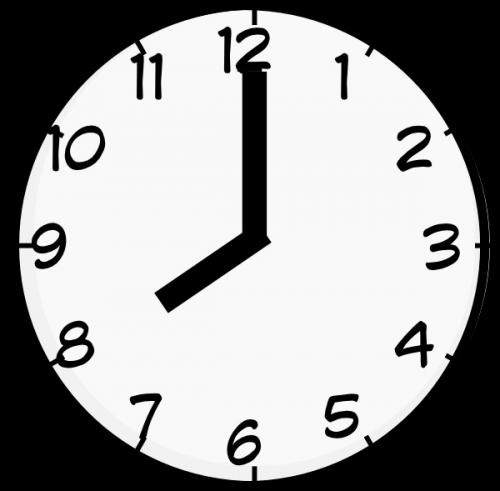 Plan to be early on the first day in case you get lost finding your new job location or run into unexpected traffic on the way. If you're working in a building that has offices for a number of different companies, you may have to check in with a front desk or security person before you can get to your workplace. It is better to arrive early and have some wait time than to show up late. Being early also shows enthusiasm.
2. Take Notes

There is a lot of information to take in on the first day and it can be overwhelming. Don't be afraid to carry a notebook with you during orientation and training to take notes in. Having notes will help you later on when your training is over and you're working independently.
3. Introduce Yourself to Everyone

Introducing yourself is a good way to integrate yourself into the team and make friends. It could also be awkward if you still don't know someone's name a few months in because you were never formally introduced. Take the initiative to introduce yourself to every new person you meet, the first time you meet them.
4. Make a List of Questions

When you start a new job you're likely to have a lot of questions for your supervisor. It's better not to be in and out of your supervisor's office every time you have a question- that can be disruptive to their day. When you think of a question write it down and when you have a list of a few questions (maybe 4 or 5) then set up a meeting with your supervisor or drop by their office.  
5. Be Positive

The first day of a new job can create a lot of different emotions. It can be fun and exciting to meet new people and start a new experience, but you might also feel stressed or overwhelmed. This is very common for new employees, but you will be surprised at how quickly you get the hang of things. Stay positive: believe that you will be great at your job and you will be!
Good luck out there!
- Sabrina G
---