Peer Connect Blog 2015/2016
Key Skills I Have Developed as a CECS Peer Helper 
Monday March 28th - Brianna
As part of the Peer Helper Program, in semesters two and four Peer Helpers are required to complete a Self-Assessment and the Learning, Development and Performance Review (LDPR).  These documents "are meant to help you reflect on your growth and development over the past two semesters with your Peer Helper Team and articulate your experience for your resume." Although I will still be on the CECS Peer Helper Team in Fall 2016 (my final semester of undergrad! Where did the time go?), I wanted to share the four main skills I have developed and strengthened in my four semesters a CECS Peer Helper.
1. Managing People and Tasks: Leadership
At CECS there is a Team of 5 Senior Peers that serves to help our supervisor manage the CECS Peer Helper Team, which averages a minimum of 30 Peers. I became a Senior Peer Helper in Fall 2015, a role I will be in until I graduate. In this role I have had countless opportunities to strengthen my leadership skills including running the CECS New Peer Orientation Training with our supervisor, acting as a mentor for a group of 4-5 New Peers and transitioning them into the role, working with the Senior Peer Team to co-ordinate events and lead Team Meetings, and interviewing prospective New Peers. I have used my leadership skills to help build a cohesive and highly engaged CECS Peer Helper Team. In the Fall semester, as the veteran Senior Peer, I will use the leadership skills I have acquired to help transition 4 Peers into the role of Senior Peer, and over 20 New Peers into the CECS Team.
2. Managing Self: Personal and Professional Development
One benefit of being a CECS Peer Helper I was unaware of when I applied for a position on this team is the amount of personal and professional development we engage in.  Our weekly Team Meetings have focused on topics such as working with ESL/EAL individuals, facilitation training, how to prepare for different types of interviews, planning for graduate school, how to improve LinkedIn profiles, and more. I have also talked to Career Advisors at CECS, and completed the Strong Interest Inventory, which has helped me develop a better understanding of where my interests lie and what occupations are best suited to those interests. As far as personal and professional development is concerned, I have come a long way since I wrote "12 Points to Consider When You Don't Know What to Choose as a Career." This blog was actually based off a meeting with a Career Advisor, and follow-ups after this initial meeting lead me to my recently established direction (thank you Melissa!).
3. Communicating: Written Communication
During my four semesters as a CECS Peer Helper, I have written 17 blog posts (including some while away on co-op work terms). In addition to blogging, I assumed the role of Blog Editor in January 2016. In this new role, I have continued to strengthen my written communication skills by providing constructive feedback and edits to help my fellow Peer Bloggers further develop their writing skills. The previous Blog Editor was an exceptional role model, and I hope I am maintaining the Blog at the high standard she achieved. I have always enjoyed writing, and being actively involved in the CECS Peer Helper Blog has definitely added to my Peer Helper experience. I am thankful for the opportunity to share my knowledge and experiences with a wide audience, and going forward I hope to improve the reach of the Blog so even more individuals access the valuable information documented here.
4. Mobilizing Innovation and Change: Visioning
This Fall 2015 was the first semester the CECS Senior Peers had additional responsibilities added to their role including, but not limited to, directly mentoring a small group of New Peers, and assuming the role of interviewer alongside our supervisor when interviewing prospective New Peers. The Senior Peer Teams this year have worked hard to provide innovative paths for future growth, and apply the skills and knowledge we have gained through professional development to our role as Peer Helpers. Personally, I have developed the ability to use past experiences to conceptualize the future of my role. I am continuously gaining new skills and a better understanding of myself, in addition to strengthening existing skills, and I look forward to applying all I have learned as a CECS Peer Helper in my final semester in Fall 2016.
In the process of reflecting on my Peer Helper experience thus far, I realized this program has positively impacted my life in countless ways. Thank you to all the CECS Peer Helpers, past and present, for contributing to this amazing experience, and I am looking forward to meeting the New Peers in the Fall!
- Brianna
---
Making LinkedIn Work for You
Monday March 21st - Amy
Technology isn't just something we use to watch videos, play games, or stay in touch with friends and family; it has also become an integral part of the hiring and recruiting processes used by professionals. Recognizing this can be extremely advantageous when entering the job market. Below I will provide you with 5 ways to make your LinkedIn account work for you and how to maintain valuable connections.
1. Get Recommendations
This includes both endorsements from your connections and asking past or current supervisors/professors/colleagues to write a personal snippet of their experience working with you. The most important part of getting endorsed and recommended by your connections is ensuring they reflect how you want to present yourself. If you want to establish yourself as a Social Media Wizard, you will want your experience in social media reflected in your endorsements such as in the photograph below. When asking to be recommended by a connection, make sure to be descriptive, understanding, and grateful.
Descriptive: Include what you are asking for, what skills you would like them to highlight, when you would like the recommendation posted by, and what you hope to get out of the recommendation. 
Understanding: Understand that they are professionals and as such have busy schedules. Make sure you offer enough time for them to write a recommendation.
Grateful: Thank them for their consideration in writing a recommendation, and tell them how much you have appreciated working/learning from them!
2. Rearrange Sections to Best Highlight Your Skills
You want your current aspirations to be as clear as possible on your LinkedIn page so that recruiting employers are able to match their needs with your goals. In order to do this, rearrange the sections on your LinkedIn page to best highlight yourself. For example, put your education first if you think that is the most applicable. If you think your endorsements reflect your skill level and interests, then move them up on your page. You can do this by simply hovering over a position under your editing page and use the arrows to move it up or down on your page. You do not necessarily need to have your employment experience as the first thing on your page.
3. Customize Your Public Profile URL & Photo
This point is crucial. Once you have created a visually appealing and representative LinkedIn page of your skills and experience, you should include the URL to your page on your resume, business cards, etc. In order to make yourself look like a professional edit your URL so that it reflects your name and not a random arrangement of letters. Just hit the little gear that is beside your current URL under your LinkedIn photo to direct you to a new page. Once redirected, go to the right side where you will find Your Public Profile URL. Use the little pencil editor to create a new URL (ie. ca.linkedin.com/in/kochamy). Also make sure that you include an appropriate photo of yourself. LinkedIn profiles without photos end up at the end of search lists and often get overlooked by recruiters.
4. Send Messages
Whenever you add a new connection on LinkedIn, send a message along with your request. This is especially important when connecting with industry professionals or someone you may have met once at a conference, event, or workshop. Remember that professionals are busy and are meeting new people constantly. In your message include who you are, how you know them, and your interest in connecting. If you are part of a group with an individual that is not a first connection of yours and you want to start up a conversation, you can bypass the necessity of being a first connection and message them directly. Join groups with industry professionals you admire, want to learn from, and connect with!
5. Get Someone to Review Your Profile
This one is simple but necessary. After you have edited your LinkedIn profile, get a friend/colleague to review it. Working on your LinkedIn page can be tedious at times which can lead to making silly spelling or grammatical errors. Before you start sending your LinkedIn URL out to employers, make sure your page is error free.
Good luck and have fun!
- Amy
---
Leaving a Lasting Impression on Employers
Monday March 14th - Stephanie K
There comes a time when you must depart from an occupational or volunteer position, whether it's because your contract has run its course, you've secured a position elsewhere, etc. This departure is inevitable, however, it essential to leave a lasting impression with your employer. After all, you may want a reference/recommendation letter from them or even seek employment at that same organization in the future. Here are some tips that will help you leave a lasting impression on your employer!
1. Seek Feedback
Prior to leaving, set a meeting up with your direct supervisor(s) asking for a professional evaluation of your performance. Doing so may feel daunting, but it shows the employer that you are diligent and open to constructive criticism. Most importantly, it demonstrates that you genuinely care about the work that you completed. It's an excellent way to start a conversation about your strengths and areas for improvement, which is beneficial for your personal and professional development.
2. Stay Connected via Social Media
Follow the company or organization on social media if you are not doing so already. It shows your employers that you value the work done by the organization, and that you are engaged with their endeavours even after leaving. Never hesitate to add co-workers and supervisors on LinkedIn, as it allows you to stay connected with what the company and your network is doing. In addition, it will help you keep up-to-date on information that is relevant to the industry and remain informed about job openings and opportunities.
Thank your employer for all of the opportunities they provided you with and the skills they helped you to develop. However, don't just limit your gratitude to your supervisor or manager; show your appreciation to everyone you've worked with. A personalized thank you note can go a long way! During previous co-op terms, I have always given my direct supervisors a small, thoughtful gift and baked something for the office for my last day (in addition to sending thank you notes). This helped me foster long-lasting relationships and develop rich networks after leaving, and will do the same for you.
4. Stay in Touch
One final tip to leaving a lasting impression on your employers is to check in with them occasionally. Ask them about how they're doing, and tell them about how you are doing. They'll love to hear about where you are now and how your experiences with them enabled you to grow. They will also appreciate you remaining in their professional network, as either person could be the connection the other needs in a future job search.
Following these tips will allow you to leave a positive, and lasting impression on your employers.
All the best,
- Stephanie K
---
Strategies for Surviving Senioritis
Monday March 14th - Amy
Senioritis is a phenomenon experienced by many university students nearing graduation. It is characterized by a decline in performance and is often accompanied by laziness, increased wearing of sweatpants, and excessive procrastination. As a soon-to-be-graduate, I myself have experienced the various aspects of senioritis… For instance, I managed to practice some guitar and paint my nails while drafting this article.  However, I would like to take this opportunity to provide 5 strategies for surviving senioritis.
1. Plan Ahead
You are in the first semester of your final year and feeling like a rockstar. The weather is warm, you are back in town with your university friends, classes haven't gotten all too serious yet, and all you want to do is live in the moment. THIS is the time to start planning for senioritis. The first step of surviving senioritis is recognizing that it will affect you more and more the closer you get to graduation. It is essential to understand this early on and plan accordingly. Stay on top of schoolwork from the start, but recognize that you may lose some of your drive and ambition come the winter months. If you want to work or travel right after graduation, start applying to jobs or planning your travels ASAP. These plans being made, you will not be able to use this as a way to procrastinate your schoolwork later in the year when you all you feel like doing is binge watching your favourite show on Netflix.
2. Talk About It and Seek Help
"I feel like I am in the middle of the ocean, like I could swim in any direction but I can't see land on any side so I don't know which way to go." - The Defining Decade, Meg Jay
Senior year can be a very stressful time as you are faced with questions from relatives, professors, and coworkers about your next step and what you "want to do with the rest of your life" (don't we all dread that one?). These feelings of uncertainty accompanied by lack of motivation can create an abundant amount of stress (not like we are trying to graduate with honours or anything, right?!). The best solution I found to help deal with these feelings of anxiety and stress was simply to get them out into the world. Talking with friends (who are likely going through a similar situation), family members, counsellors, and anyone you feel comfortable opening up with can do wonders. Sometimes just talking about it out loud helps us understand what we need to do next.
3. Stay Organized and Prioritize
You know those planners they hand out the first week back to school? Use them! One of the most important things you will learn as an undergraduate student is time management skills. These skills are especially important in your final year when you are trying to manage schoolwork, volunteering, and job applications; all the while still trying to see your BFFs as much as possible before you all move away. In these planners I want you to include time for school, friends, hobbies, applying to jobs, and free/relax time. Set specific goals for yourself and hold yourself accountable. Tell your friends if you are applying to 3 jobs this week. The simple act of telling someone your plans will help keep you motivated to accomplish them.
4. Visit US! J (Co-Operative Education & Career Services - CECS)
Starting your job hunt can feel daunting at times. Constantly editing your resume and tweaking your cover letter to perfectly match the numerous jobs you apply to is a tedious task for anyone. The further you get into your final year, the more daunting these tasks will become. At CECS we offer one-on-one resume, cover letter, and mock interview sessions to help students achieve their employment goals.
5. Don't Obsess and Have Some Fun
As sad as it sounds, once you graduate, you may not see some of your classmates again. The key is to cherish spending valuable time with friends playing intramurals, going to local concerts, or simply going to the movies, while still trying your best in school. You are young and although you often hear "how hard it is for recent graduates to get a job," jobs are out there and you will figure it out eventually. Do not let societal pressures force you into feeling any less if you graduate without a secure job or travel plans. Do what you can and seek the advice and support that is available to you on campus to help reduce senioritis and make your transition out of university as fluid as possible.
Remember to have some fun along the way,
- Amy
---
Different Types of Interviews
Monday March 7th - Stephanie P
The art of the interview has changed over time. Gone are the days of one-on-one interviews comprised of straightforward questions about your interest in the job. Currently, there are several different interview types being used that have replaced the traditional interview. To help you keep track, here is a list of the different types of interviews you may encounter during your job search.
1. Multiple Mini Interviews
Multiple mini interviews (MMIs) consist of a series of short, structured interview stations and are used to assess qualities including cultural sensitivity, maturity, teamwork, empathy, reliability and communication skills. Typically, the candidate views a situational question for approximately two minutes before entering the interview room and answering the question. The question is not designed to test the candidate's knowledge of the field, but rather to give the interviewer insight into the thought process of the candidate, and their ability to think and reason in a fast pace. Currently, MMIs are often used for applicants applying to grad schools.
2. Group Interviews
Group interviews consist of multiple candidates being interviewed by one or multiple interviewers. Typically, the interviewer will ask the group questions with each candidate answering one at a time, however, sometimes there are individual questions. There may also be problem solving exercises in which the candidates have to work together as a team. This serves to show the employer if you're a natural leader, and if you work well in a team and get along with others.
Panel interviews are the most common with one candidate being interviewed by multiple (typically 2-5) interviewers. The interviewers can be from different teams across the organization such as Human Resources personnel, managers, supervisors and colleagues of the particular position. Be sure to make eye contact with all the panel members when answering questions to ensure you engage everyone in your answer, and not just the person who asked the question.
4. Presentation Interviews
Sometimes, formal presentations are asked within interviews. The task that you're given to analyze and present is normally a task that you would be given within the position. Presentations can be written or verbal depending on the position.
5. Meet and Greets
Meet and greets can come across as informal but they are still extremely important. Meet and greets often come in the form of meeting for coffee or lunch. Although this likely won't be a formal question and answer style interview, the employer will be gauging how you would fit in with the organization, so it is important to maintain professionalism.
6. Working Interviews
Working interviews is an employer's way of trying you out for the day. It gives the employers a realistic idea of how you would perform on the job. This is your chance to show off your skills in a potential future workplace!
Good luck with your interviews,
- Stephanie P
---
Stop Procrastination When Job Searching
Monday March 7th - Wenyu
Regardless of the cause of job search procrastination  (e.g. no sense of urgency, no clear job target, lack of time to search, or unsure of how to start looking for a job), here are some tips to help you overcome the procrastination. Remember, it is never too early to start the job search. The earlier you start, the easier the actual search will be!
1. Clarify Your Goal
It takes time to figure out what kind of job you are interested in. Talk with friends and family members about your interests, and a career advisor at CECS about potential career plans.  Taking self-assessment questionnaires may also help you better understand your strengths and weakness and identify job positions that you may fit in.
2. Break Your Goal Into Smaller Steps
After clarifying your goal, the next step is to break it down into smaller goals. It's easy to get overwhelmed when considering the whole career planning process, and it can be challenging to know where and how to start it. Breaking the job search process into smaller tasks, and setting deadlines for each phase will make it more manageable. You could start by editing your resume, updating or creating your LinkedIn profile, consulting with a career counselor, attending a professional development workshop or reading a career book.
3. Manage Time Efficiently
It is understandable that academic studies, extracurricular activities and socialization may take precedence over your job search. However, it is still worthwhile to take some time on a daily or weekly basis to work on your job search goals. Make a detailed calendar of your daily schedule to identify time that you can designate to working on job search goals. 
4. Be Confident
The job search process can be tedious and full of uncertainties. It is normal to feel stressed and stuck. However, don't let being upset stop you from continuing your job search. Take a break and get yourself prepared for the next opportunity. The most important thing is to be confident about yourself. Talking to a career advisor about where in the job search process you are stuck may help you get back on track and boost your confidence about your abilities.
Be sure to check out all the resources available at CECS and online that can assist you in your job search. Good luck in your job search!
- Wenyu
---
Self Care Strategies for Work
Monday February 29th - Stephanie K
Regardless of your occupational field, you may find yourself feeling overwhelmed at work. Whether you're at a marketing firm with fast-approaching deadlines, at a group home where stress has reached it's peak, or in the lab for long hours waiting for that one reaction to work, at some point you may feel your job begin to take a toll on you. Throughout my co-op career, I have worked in environments that promoted self-care and wellness, which enabled me to identify thoughts and behaviours that made me feel better, and come up with self-care strategies.
1. Ask if Your Workplace has a Fitness Centre
During one of my work terms, I had free and unlimited access to the fitness facility in the building. This meant that I could spend my lunch hour working out and blowing off any steam from the day. My employer even held Boot Camp classes by professional trainers three times a week, and I had the opportunity to meet many people working within the building and to learn about their roles. Not only was this a great networking opportunity, but it also enabled me to take a moment and focus on myself throughout the day. Exercising does wonders for your mental and physical health because it helps you decrease stress, and become more alert and productive while you are working.
Alternatively, if your place of employment does not have a fitness facility, try going for a walk outside or within your building. Even 10 minutes can help you clear your mind and decrease feelings of stress.
2. Personalize Your Office Space
One of the biggest regrets throughout my co-op career was not personalizing my office space until my final work term. I hadn't realized how much of an impact this would have on my stress levels and productivity. For example, when deadlines were soon approaching and my to-do list felt endless, I often found myself looking at photos I had of my family or friends and this helped calm me. At one point, I wrote a motivational quote on a Post-It note and stuck it on my monitor. Just remember not to clutter your workspace with all of your accessories, as too much might be distracting.
Your diet affects your response to stress and your overall mood. The key here is to find a balance; limit fast food and junk food as they are full of processed sugars and simple carbohydrates that only temporarily leave you feeling more energetic and full. Try packing snacks comprised of complex carbohydrates, such as fruits, veggies, and healthy grains that will cause fewer energy and mood spikes. However, the balance is key. If you feel like you need a chocolate bar, then go ahead and have that chocolate bar if it's going to make you feel better. 
4. Bring a Hobby to Work
Spend your breaks or lunch periods engaging in one of your favourite hobbies (so long as it's portable), as it can quickly relieve your mind and body of stress and help to refocus your attention on the task at hand. Some examples include: drawing/sketching, knitting, colouring, reading a book, etc.
5. 4-7-8
If there's one thing you take away from this post, it should be this. 4-7-8 truly is a special number, especially for the immediate relief of stress or anxiety. It has helped me tremendously both within and outside of the workplace. 4-7-8 is a breathing exercise that takes almost no time, and can be done anywhere. All you need to do it is your body! It is comprised of 4 simple steps:
Close your mouth and inhale through your nose for 4 seconds
Keep your breath held for 7 seconds
Exhale completely through your mouth for a count of 8 seconds
Repeat 3 more times
In total, you will be taking 4 deep breaths. 4-7-8.
This list is in no way exhaustive, as there is no "right" way to engage in self-care. Everyone's experiences are different– find out what works for you and never hesitate to do what you need to do to take care of your physical and mental health in the moment. You will find yourself prepared to re-engage with your work and maintain motivation while simultaneously managing stress.
Take care,
- Stephanie K
---
Work In Academia vs. The Industry
Monday February 22nd - Gloria
As a Food Science major, I've had the opportunity to do co-op work terms both in academia and in the food industry. Both were different experiences, and will vary for you as well depending on your discipline. If you're not sure what kind of co-op jobs you want, or which kind of career you see yourself in later, here are some things I have noticed:
Working Hours
The working hours when I was employed at a lab on campus were much more flexible than when I was in the industry. In the lab, the work hours often depend on the supervisor(s) you are working with and when they prefer to come in. I found that people tended to trickle in slowly throughout the morning and left when they were done their experiments for the day. That being said, every day is different depending on how experiments turn out, and you may find yourself either leaving earlier or later than that typical 4 or 5 pm cut-off that is common in an industry job.  In industry, you are typically expected to come in for a certain number of hours at consistent times throughout the week, though taking work home is also not uncommon for some positions.
Income
Typically, the pay is much less when you work in academia, as income is more dependent on the grants the professor has and how much they can allocate to their students. Industry jobs tend to generate more profit, and will likely be able to pay you more.
Work Environment
I found the work environments in academia and industry to be very different, although both were enjoyable experiences. As a research assistant in academia, you usually either work for one person at a time, or help multiple people with their individual projects.  The pace of a lab job often varies depending on the project, how much experimentation is involved and how close the project is to publication. Depending on the stage of the project, you may find yourself under less pressure because there are fewer people directly involved in your work. In the industry, typically a lot more people depend on your role and expect results throughout the day; if anyone's work gets delayed or misses a deadline, this can disrupt the day's work flow. Industry work also tends to be much faster paced as you are working with other employees and customers who don't always have the same work schedule as you do. 
Job Perks
Although industry jobs are generally more strict with their working hours and come with more responsibility, they do offer more perks than jobs in academia. In order to make their employees feel more valued, companies may hold company barbeques or appreciation dinners, provide things such as complimentary coffee or tea to employees, and benefits that will expand if you move into a permanent position at a company. In academia, depending on how much the professor allocates to social events, fees for any group lunches and the like will often come out of the lab members' own pockets.
Bottom line, each kind of job has its advantages and disadvantages, but the most important factor to consider when deciding between them is whether you like to do research! If you find yourself enjoying the life of trials and tribulations, and more independent projects, then being in academia may be a better fit for you.
- Gloria
---
How to Apply for Graduate School
Tuesday February 16th - Wenyu
Are you interested in pursuing graduate studies after graduation? Here are some tips that may help you with the applications.
1. Graduate School Ranking
Search for the top graduate schools in your desired field of study to gain a better understanding of your options. Check out US News Website http://grad-schools.usnews.rankingsandreviews.com/best-graduate-schools for more information.
2. Standardized Test
Some graduate programs may require standardized exams, such as Graduate Record Examination (GRE) for admission. GRE has two components: a General Test testing verbal, quantitative, and analytical reasoning skills, and a Subject Test testing seven fields of study (Biochemistry, Cell & Molecular Biology, Biology, Chemistry, Literature in English, Mathematics, Physics, and Psychology).
Law, medical and some business schools require completion of the Law School Admission Test (LSAT), Medical College Admission Test (MCAT) and Graduate Management Test (GMAT), respectively. Prospective students are required to register online and complete the test according to the admission requirement. Want to know more about the standardized tests? Check out the following links:
3. Personal Statement/Admission Essay
The personal statement is your first opportunity to showcase yourself. Be creative and informative as you introduce yourself. Explain why you want to attend graduate school and why the program is a good match for your skills.
4. Letter of Recommendation
The letter of recommendation allows committee members to begin understanding your character and work ethic. The quality of your letters rests on the quality of your relationships with professors. Make a good impression on professors, establish research contacts with faculty, and seek out experiences that will set your apart from other prospective students. Letters from employers can also be included if they include information on your skills and aptitude relating to your field of study.
5. The Interview
Some programs may offer interviews to candidates. It is an opportunity for you to showcase yourself and explain how you will be a good fit for the program. As for some thesis-based programs, it is recommended to contact the prospective faculty in advance to indicate your research interest, get to know more about the potential research and funding opportunities, and make a good impression on them.
6. Deadlines for Application
The deadlines for application vary among graduate schools. Mark all the deadlines on your calendar and make sure all the documents are ready and submitted successfully before the deadlines. If you have any concerns about the application, do not hesitate to contact the academic secretary for more information.
Good luck with your graduate school applications!
- Wenyu
---
Relationships in the Workplace (Part 2)
Monday February 8th - Lora
Building relationships with coworkers is important, however different personalities may present a challenge in forming workplace relationships. It may bring you down or affect your work when you feel as though you aren't getting along with someone. If you ever find yourself in this situation, it may help to read what I've learned from my experience.
1. Stay Positive and Productive
Never let your morale or productivity suffer because you are not compatible with a co-worker. Remember that you were hired to do work. Unfortunately, this sometimes means working with people you don't get along with.
2. Evaluate the Situation
When you notice you are not getting along with a co-worker, ask yourself why. Maybe it's a clash of personalities, or a certain topic of conversation that gets brought up. When conversing with your co-worker, learn what topics to avoid and elaborate on conversations that seem to lighten the mood between the two of you.
3. Exercise Patience and Empathy
Be calm and patient with all coworkers, especially those you find it challenging to work with. This will help you think before you speak, and help you understand what they are saying. Also, being empathetic and thinking about where he/she is coming from may help you understand them better.
4. Practice Self-Control
Avoid talking back if you get mad or frustrated. Doing so reflects poorly on you, and you never know how the other person will react. Remember to be professional in the workplace. Take a few deep breaths and remain calm. Learning to control your emotions is a valuable life skill.
5. Take Some Time For Yourself
Working with someone you don't get along with is not only challenging, but also exhausting. At the end of the work day or week, be sure to take some time for yourself and relax. This may include going out with friends, going to the gym, doing yoga, or any of your hobbies that help you clear your mind.
Not every job, or every coworker, will be the best. However, challenging situations often help us learn about ourselves, and what we need in a workplace. Take it as a learning experience, stay positive, and try to show all your coworkers that you are a great addition to the team.
- Lora
---
7 Ways to Improve Success at Job Fairs
Monday February 1st - Stephanie P
Job Fairs can be overwhelming. People are often doubtful they will be hired at one because there is so much competition there. However, people who believe Job Fairs to be a waste of time cut themselves out of the competition by not going. Therefore, by deciding to attend, you've already made the first cut! Here's how to improve your success once you're at the Job Fair:
1. Dress Business Professional
Always dress to impress. This will help you stand out against those who don't. This also shows the employers that you're taking your opportunities seriously.
2. Always Bring Copies of Your Resume
If you make an impression on an employer, they could (and will) ask for your resume. Always have it on you! What good is making a fantastic first impression if the employer can't contact you in the future? 
3. Do Background Research on Companies That You Know Will Be There
Pick a few organizations that you want to approach and do background research on them prior to the Job Fair. What positions do they have that interest you? Where is the organization located? When you already know the basic information, you can show off your knowledge. They will be impressed with your knowledge and excited to have a conversation that doesn't include having to explain the basics about the company.
4. Have Specific Questions Prepared
Once you've done your research, have specific questions ready for the employer. The questions could be about your position of interest, the day-to-day responsibilities of the job, the organization's future strategic goals, etc.
5. Have Two-Sided Conversations With Employers
Knowing about the organization and having specific questions prepared starts the conversation, but aim for two-sided conversation, with most parties asking and answering questions. This gives the employer a chance to get to know you and for you to get to know the organization. Also, be sure to explain how your qualifications will be a good fit for the organization. Engaging the employer in meaningful conversation increases the likelihood of them remembering you.
6. Ask For Their Card
Knowing about the organization and having specific questions prepared starts the conversation, but aim for two-sided conversation, with most parties asking and answering questions. This gives the employer a chance to get to know you and for you to get to know the organization. Also, be sure to explain how your qualifications will be a good fit for the organization. Engaging the employer in meaningful conversation increases the likelihood of them remembering you.
7. Send A Follow Up Thank You Email
Within a week after the Job Fair, use the contact information on that card you asked for to send them a quick follow up email.  State where you met them, thank them for their time, and express your continued interest in their company. This will serve as a reminder of your encounter, and hopefully keep you in contact with the employer after the Job Fair. 
Good luck at the Job Fair!
- Stephanie P
---
Course Selection for any Career
Monday February 1st - Gloria
Are you on co-op and find you have too much free time after work? Why not consider taking a course on the side! Or maybe you're in school and are thinking about what courses to take next semester? Whether you take them online or in-class, here are some courses that may be useful for any career path.
Language Courses
Being bilingual (or multilingual!) is a huge asset when it comes to looking for a job in your home country and abroad. In Canada, especially if you want to work for the government, it's probably to keep up your French language skills if you aren't fluent already. However, any language course you take will be useful if you take the time to practice the language after the course has finished. In-class language courses are the most beneficial because they provide more opportunity to practise speaking with other people. On-line classes are good for your written communication skills and can either help you to get to know the basics of a language.
Data Analysis or Statistics Courses
This category of courses can help you improve your analytical and mathematical skills. Practicing how to use Excel and/or other statistical programs in these courses  skills that may be applied to a number of fields. I used to be daunted by Excel but after getting more practice with it, I even started using it for things not related to school or work! 
Introductory Business and/or Personal Financial Planning Courses
You've probably noticed by now that we are surrounded by business. Especially if you see yourself working in the industry, it might be useful to know the basics of finance, marketing, and general management.  to manage your finances is also extremely important, especially once you land a full-time job. Knowing what to do with your income, and how to save or invest in the way that's right for you, is something that many students struggle with coming out of university.
Logic and/or Philosophy Courses
Why is Philosophy on here? These kinds of courses teach you how to think critically and hone your reasoning skills. After taking one of these courses, you may find you can identify, evaluate and analyze your own and other people's arguments better. Most importantly, philosophy can teach you how to think in ways that not everyone else does, which can help you become a better innovator. Whether you're sending emails or need to come up with new ideas at work, a course like this, or any other communications type course, can help you out. 
A lot of colleges offer continuing education courses that anyone can just sign up for—no need to submit any lengthy applications and transcripts for these! Additionally, after taking a certain set of these courses, you can achieve a certificate to add to your resume. There are also a plethora of free online courses that can give you exposure to any subject that interests you. Check out https://www.coursera.org for all the knowledge you could ever want at your fingertips!
- Gloria
---
Relationships in the Workplace
Monday January 25th - Lora
Getting a new job and meeting new people is an exciting experience. However, building relationships with co-workers can at times be challenging. Based on personal experience, the following are points about making and maintaining relationships in the workplace.
1. Be Open
Be open to meeting new people and learning from others. Each co-worker will have a different history and different experiences. Understand that even though two people come from different backgrounds, it is always possible to find common ground.
2. Proper Introductions are Important
Introduce yourself and ask the person their name. After the introduction, ask questions about them and get them talking. When meeting someone new, showing sincere interest in what they have to say demonstrates to them that you care.
3. Engage in Conversation
After meeting someone, acknowledge them the next time you see them. Say hello, wave, or ask about their day. The more you engage in conversation, the more comfortable they will be around you. The relationship grows when both parties are comfortable talking and sharing ideas.
4. Plan for the Future
Once you are comfortable and the workplace relationship is established, suggest activities outside of work. Maybe plan to have lunch together, commute together if you live close, or even suggest coffee after work. This brings the relationship outside of the workplace, and is also great for networking. This new connection could help both of you in the future.
5. Maintain the Connection
Be sure to add co-workers on LinkedIn, and maintain contact with them if you leave via email or the occasional lunch or coffee meeting. You never know who will become your friend or who will be a connection to a future job opportunity.
- Lora
---
Setting SMART Goals for the New Year
Monday January 18th - Brianna
The start of a new year likely means setting a New Year's resolution, for this year and beyond. This blog aims to help you set SMART goals for all areas of life, with a focus on career. SMART is an acronym stating criteria for defining clear objectives when setting goals.
1. Specific
Specific goals are more obtainable than general ones. For example, "find a job" is a general goal, and one I'm sure all of us have. A more specific goal would be "apply to three jobs this month" or "update my resume this week." Specific goals give you something concrete to work towards. It may also help to reflect on why you want to achieve this goal, and the purpose or benefits of accomplishing the goal.
2. Measurable
Having a measureable goal allows you to keep track of your progress and will allow you to know when you have completed your goal. For example, "network with people in my field" is not a measurable goal, but "update my LinkedIn profile and make one new connection a week with a person in my field" is measurable. The rationale behind this criterion is that without measurable progress, you may not know if you are on track to successfully achieve your goal.
3. Attainable
Attainability is a key factor to remember when setting goals. A goal should be neither unattainable nor below your personal standard of performance. Setting challenging, but achievable goals helps you develop your attitude, skills and abilities. Breaking down a large goal, such as "find a job," into more specific and achievable short-term sub-goals can help you obtain your overall goal. These sub-goals could include: 1) update my resume this week, 2) get my resume reviewed by a Career Advisor next week and then 3) apply for two jobs every week.
4. Relevant
Relevant goals are worthwhile and applicable to you, therefore increasing your motivation to achieve the goal. It is also important to ask yourself if this is the right time to set the goal. Ask yourself how relevant the goal is considering your current stage in life and whether you can dedicate time to the goal.
5. Time-bound
Outlining a timeline for completing your goal, ideally with a set accomplishment date, will help ensure the goal is accomplished. Committing to deadlines for sub-goals and your final goal will help you stay on track and provide you with a motivational push to get it done. Ask yourself: When do I want this goal accomplished by? What will be the half-way point? What can I do each day to work towards my goal?
Good luck setting and achieving your goals this year!
- Brianna
---
Cold Calling
Tuesday December 8th - Shannon
There are so many job-search avenues these days. You can attend career fairs, apply to job ads online, you can network, or you can return to a more traditional method: cold calling.
What is Cold-Calling?
Cold-calling, or telephone/in person job-hunting with no prior contact, is an important job-search strategy. Most companies only put ads for open positions online when they are looking to have a specific position filled. That doesn't mean there aren't other opportunities for employment. Tej Gidda, a Guelph Alumnus and popular employer for new Guelph grads, has said that a great company will recognize when the right person shows up on their doorstep and will be prepared to make a position available for them. Cold-calling is a method of job-searching that demonstrates that you are an individual who is prepared to work hard and put in extra effort; it can be a great way to impress a potential employer.
Step 1: Gather a List of Companies
Make a list of the companies you are interested in working for. This is best done in excel, where you can keep a large table of companies to track your progress. List the company names in the first column and designate further columns to background information on the company (what the company is looking for, what skills you have that would be applicable, contact information, whether you've completed a targeted cover letter and resume for that company) and call tracking.
Step 2: Company Research
Researching the company is essential to preparing the right opening speech. You should know the company's background and recent news, what kind of culture the company operates under, and what you can do for the company.
Step 3: Gather Names of Potential Hirers
Call the company's main line and ask the receptionist for the name and title of the hiring manager in the field or department you would like to apply to. This is the person you will be contacting with your cold-calling application. Don't let them give you the name of the Human Resources manager (unless that's the department you're interested in).
Step 4: Once You're Ready, Make the Call
Once you have the hiring manager's name and title, put your application to paper and complete your targeted resume and cover letter. Write and rehearse a 15 second pitch about yourself, including your education, relevant experience, and accomplishments. Call the hiring manager and give your speech. State your interest in the company, ask for an interview, and be persistent. Even if there are no current job openings you can request an informational interview to gain a better understanding of the field. Send a follow-up email after each call with your resume and cover letter attached. Thank them for their time, confirm your interview if you were given one, and re-iterate your interest in the company.
Cold-calling can be intimidating and scary, but after a few tries it will become much more natural. Just keep in mind that with each rejection you should keep going! The more cold calls you make, the greater your chances are of finding an opening and landing yourself a job.
Good luck on your job search!
-Shannon
---
4 Month vs. 8 or 12 Month Co-op Work Terms
Monday November 30th - Gloria
Are you in co-op and not sure whether you should change companies every 4 months or stay put in an 8 or 12-month term? My program allowed me the opportunity to work for up to 16 months throughout my degree, so I was able to complete both a 4 month and a 12-month work term.
The Moving Situation
WINNER: 8/12 Month
Having a 4-month work term can make it difficult to sign a full year lease anywhere. You might find that you'll be subletting quite a bit—moving to a location close to where you work, then back again to Guelph for school. The constant packing and unpacking might become a hassle. Having a 12-month term allows you to sign a full year lease and not have to worry about moving.
Room for Diversity
WINNER: 4 Month
The 4-month work term is a great way to diversify your experiences and find out what you like before it comes down to looking for a job after graduation. You also get to add some variety to your skill set by working for different companies. The 12-month term, depending on where you are working, may not allow you much room to have a feel for a variety of roles. However, by the time your 12 months are up, you will have become really, reallygood at your job.
Length
WINNER: Both
If you find the job you're at is not what you were expecting, you won't have to hang around for too long if you're only there for 4 months! However, if you do like your job, 4 months can feel like no time at all! Staying at a company for a year gives you the opportunity to handle lengthier and more complex projects. During my 4-month term, I found it wasn't quite enough time to learn about the concepts behind the project I was working on. It took me around 2 months to finally start feeling comfortable with the equipment I was trained to use, and by then I was already halfway through my term. This didn't leave me a lot of time to hone my skills. My term also ended while the project was still in progress, so I wasn't able to see the final results of the work I put into it. What was nice about the 12-month term was that I had more time to perfect my skills and I was able to see many projects from start to finish. Having said that, a 12-month term can become a little repetitive, so if you get bored easily, 4 months might be better for you.
Brain Power
WINNER: 4 Month
A 4-month co-op term feels like a short break from school. Once you're done working, you can get right back into your studies, as if you had never left. I found that after 12 straight months of working, it was a bit of an adjustment getting back into "school mode"—it was almost as if I had to re-learn how to study! You get back into the swing of things eventually though.
Building Connections
WINNER: 8/12 Month
With companies that rotate through several co-op students at a time, it can be hard to make a lasting impression if you are only there for 4 months. Of course, it's not impossible to make connections in 4 months, but a 12-month term enables you more time to get to know your colleagues and supervisors. Because of this, your supervisor will be able to provide a much more detailed reference or recommendation for you in the future.
So…who's the overall winner?
Looks like it's a tie! Both have their pros and cons and you will gain great experience regardless!
Thanks for checking in this week!
-Gloria
---
Another Standardized Test You Might Need to Write: The GRE!
Monday November 23rd - Gloria
Thinking about grad school to further your career? Some programs require you to take the Graduate Record Exam (GRE) in order for your application to be considered. If you are thinking of applying to graduate schools in Canada, you may be in luck as most (but not all) master degree programs here do not require GRE scores for admission. However, if you are considering going to the states for your masters or even getting your MBA, most schools will ask for these scores (in the case of the MBA, GMAT scores are also acceptable).
Here are a few things you need to know:
1. How the GRE is structured.
Regardless of your degree, the test is doable, as it is an exam based on concepts covered in high school. The entire test is about 3 hours and 45 minutes, plus a 10 minute break somewhere in between. The GRE is divided into 3 sections: Analytical Writing (one Issue and one Argument essay), Quantitative Reasoning (math questions) and Verbal Reasoning (reading comprehension and vocabulary questions) and these each have two parts to them. Questions are also adapted on a section-by-section basis—how well you do on the first task of a particular section will determine the difficulty of the questions for the next section.
2. How you're scored.
For the new GRE Revised General Test, the Analytical Writing section is reported on a scale  of 0-6 in half-point increments. Verbal Reasoning and Quantitative Reasoning scores are reported on a 130-170 scale in 1-point increments. Scores will also report a percentile, i.e. how well you did on each section in comparison to everyone else who has taken the test.
3. How you should study.
If you really want to get in some good practice for the test, you will probably have to spend some money to purchase a study resource. Here are some thoughts on what worked for me:
The ETS people are your best bet for questions that will be like the test questions since they're the ones who make them! With that being said, it's always good to consider other sources to round out your studying. I purchased the Official Guide to the GRE Revised General Test as a good starting point.
There are several companies such as Kaplan, McGraw Hill and Manhattan that offer GRE guides and practice questions; however, I find it difficult to learn from textbooks, so I chose to opt for an online study tool called Magoosh. I specifically went with this for their video lessons, where a tutor guides you through everything you need to know. Apart from the lessons, each one of their several hundred practice questions came with video feedback to explain how the answer was arrived at. They also have flashcards that are great for studying vocabulary! You can even study on the go by downloading their app if you have an Android or iPhone.
Magoosh provides a really good discipline specific infographic here:
http://magoosh.com/gre/2014/gre-scores/
4. How important your scores are to grad school.
GRE scores matter to a varying degree, depending on your discipline and target school. Generally, scores above the 75th percentile are good, but if you really want to stand out and improve your chance of getting in, especially if you are applying to a more competitive institution, try to aim for a better than the average score.
5. Lastly …
Do as many ETS practice exams as you can before writing, as this is the best measure of how the test will actually feel!
Want to know more? The ETS people can tell you quite a bit more than I can!
https://www.ets.org/gre/revised_general/about
Good luck and happy studying!
- Gloria
---
What is Personal Success?
Monday November 23rd - Stephanie
A common goal for many is to 'be successful', but what exactly is success? This term is often used, but we never really stop to think about what it means.
Webster's dictionary defines success as a "favorable or desired outcome."  This is vague, as it should be, because ultimately success is different for everybody. Some definitions of personal success can include material things such as owning a big house, or a collection of fancy cars. Others can be emotionally driven - waking up and being excited to go to your job everyday, or maybe even traveling the world. The moral of the story is: personal success is personal, so your definition of success can be whatever is right for you.
Regardless how you define personal success, here are some tips to help you achieve that success:
1. Develop your definition: What is personal success to you?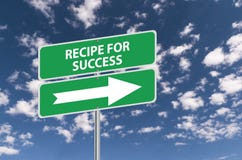 To reach your goal of personal success you must first figure out what it means. Take some time to think about your current passions, and try to tie these into a life goal. Don't rush your decision. You're doing this for yourself, and nobody else, so take all the time you need.
2. Create a strategic plan for obtaining your personal success.
The best way to make your dream of personal success come true is to create a game plan. Break your plan down into multiple achievable goals. Having a dream is great to start, but be 'SMART' about the planning. Make sure your goals are:
Specific
Measurable
Attainable
Realistic
Time-Oriented
3. Use the resources available to you.
The University of Guelph is full of incredible resources and people that can help you find ways to achieve your goals. Seek travel and volunteer opportunities, join clubs specific to your personal interests, or meet with a Career Advisor at Co-operative Education and Career Services to help you land that dream job or grad school position.
4. Try your best.
Be determined in your goals and use the strategic plan you created as a checklist for reaching your goals. Knowing that you're doing your best is an undeniably good feeling; after all, you can't do better than your best.
5. Don't give up (be patient).
At the end of the day, achieving personal success will leave you feeling accomplished.  Even if it's a challenging journey, don't give up easily on what could be a very rewarding outcome.
- Stephanie
Resources:
http://www.merriam-webster.com/dictionary/success
---
Curriculum Vitae vs. Resume
Monday November 16th - Tinya
Resumes are generally explained to students by the time they reach grade 10, but the CV is a much less likely topic to be covered. What's the difference between the two?
How are they similar?
Both CVs and resumes are used as application documents for positions related to employment, volunteer, and other professional opportunities. They share the same goal in that they aim to help you score an interview. The heading format is also similar in that both documents are formatted so your name catches attention and all of your contact information is present on the first page.
How are they different?
1. Requirement for use.
CVs are used primarily for academic, medical, scientific and law purposes, and sometimes high-level corporate positions. They are most commonly used when applying to graduate studies. It is more common for job applications to ask for a resume, so applying with a CV may not be relevant to all disciplines.
2. Length of document.
CVs are generally longer than resumes. The recommended page limit for a resume is 2 pages, and CVs do not really have a page limit. The length depends on how much experience you have, so some may even be 10+ pages! Resumes tend to be brief and concise, while CVs tends to expand and describe experiences in much greater detail. Further, a CV portrays how extensive your accomplishments are in your professional field or industry.
3. Sections and headings.
A resume is more general and can include a variety of different experiences and skills. A common resume has sections covering education, employment, volunteer, and extracurricular involvement. While these may still be included in a CV, there are usually additional sections that are very specific to the target field. The focus shifts more to academic performance, research experience, publications, presentations/conference attendance, awards, scholarships, grants/funding, and more.
4. Flexibility.
Resumes are more adaptable and are usually altered to target specific job postings. On the other hand, CVs are much more static as they should include all the relevant credentials you have secured over time.
Understanding the difference between CVs and resumes will help you with future applications after your undergraduate studies. Working on building a CV will take time, but the outcome will help you show off your credentials in a comprehensive way.
For more information, check out the Canadian Common CV: https://ccv-cvc.ca/indexresearcher-eng.frm
Good luck! ☺
- Tinya
---
Reducing Stress and Learning English for ESL and EAL Students
Monday November 16th - Lora
As a non-native English speaker I used to find myself stumbling over words during interviews, getting confused by questions and suffering from writer's block when typing my resume or cover letter. Over time I have developed ways to emphasize my strengths and work on my weaknesses in English. I now get compliments on how well I have developed my verbal English skills. The following are techniques I have used over the past few years to improve my English. I hope they'll help you too!
1. Listen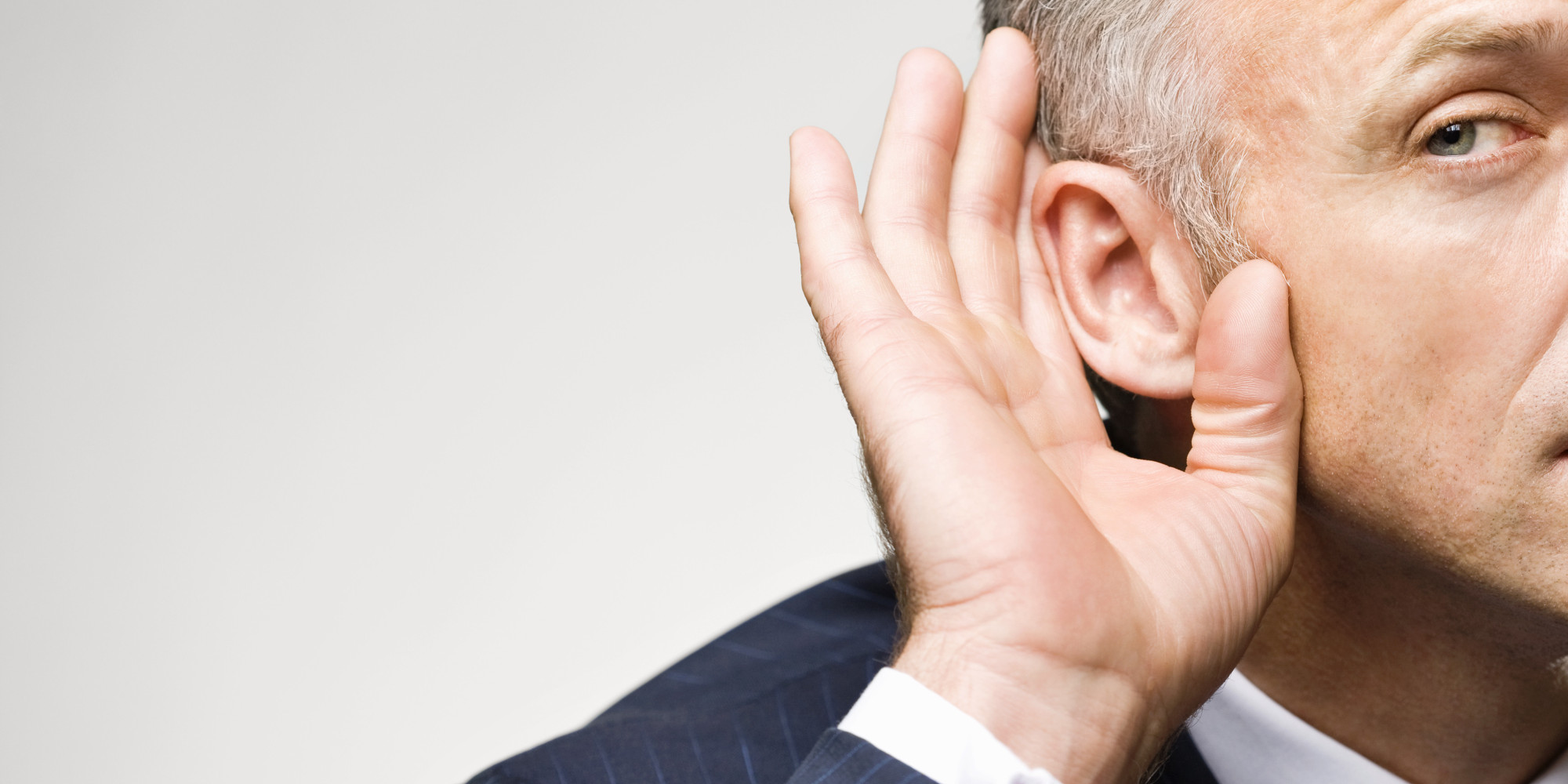 Listen to people who speak English and pick up common English and idioms. Listen to how English sentences are structured and see if you can figure out what the jargon/idiom means based on sentence structure. Additionally, listening helps you improve your vocabulary, and will allow you to recall past conversations that used the same words. Lastly, listen to the intonations and inflections of English speakers and try to incorporate those into your conversations. It will decrease the time needed for the other person to analyze your words.
2. Attend workshops
There are plenty of workshops on how to write and speak in English. At the University of Guelph, Writing Services as well as Co-operative Education & Career Services host workshops that focus on developing your English to help you land that dream career.
3. Write down and remember jargon and idioms
Every time you come across words or phrases that you don't understand, especially common jargon and idioms, write them down. When you have your list of words, jargon and idioms, use Google to determine their meaning. Be careful of false websites as they may not convey the right information. Check multiple website and see if they all provide roughly the same definition. This way you will remember what they mean next time you come across them.
Jargon: Jar-gon [jahr-gun] - the language, especially the vocabulary, particular to a trade, profession,  or group (example: "9-to-5" meaning a standard work day).
Idiom(cut): Id-i-om [id-ee-uh m] - a group of words established by usage as having a meaning not deducible from those of the individual words (example: "jump the gun" meaning to do something early).
4. Ask questions
When you are talking to an English speaking peer/colleague/employer and find yourself confused by a question they ask you, tell them this. Ask what they mean, and if they can reword what they said or further explain their question. Take a pause to think about what they are asking, and how to answer.
5. Slow down speech
It is difficult to have a conversation in your second language, and to listen and understand when both parties have thick accents. If both speakers slow their speech down, this will give both parties time to process and analyze the words that are being communicated.
6. Read social media/books/articles
Social Media: The internet is littered with different kinds of English media . Social media is informal and therefore is a good reference for how to use English conversationally.
Books: Books are long and contain a variety of difficult words. The best thing about them is you can write down new words you encounter, and learn to search for and understand their meaning at your own pace.
Journal Articles: Articles are very formal and contain field-related words. I suggest reading one in a field you are most comfortable in.
7. Turn on English subtitles or watch English dubbed
When watching your favourite show that is not in English, turn on your English subtitles (if possible) or watch them in English dubbed. Although not specifically career related, I personally found that this was the fastest and most effective way to learn English and to apply it in a conversation. Depending on the type of movies or shows that you watch, you can also learn words associated with your profession. Furthermore, you will likely be able to get an idea of the different cultural expectations in a work/interview environment.
Doing well in an interview, and writing excellent cover letters and resumes, requires a certain comfort level with the English language. Hopefully these tips help with your confidence!
Good luck!
- Lora
---
Embodying Professionalism
Tuesday November 10th - Tinya
You may have heard others talk about "being professional" before. What does that really imply? Being professional does not necessarily require great knowledge, wisdom, or mastery in certain technical skills. It simply means to present oneself in a proper manner that shows capability and confidence. Professionalism is about exhibiting respected qualities and behaviours. So how do you demonstrate professionalism? Listed below are my top 5 tips:
Demonstrate passion. A professional has expertise in their field because they are passionate about what they are doing. This means that they have practiced, committed extra time, and asked questions to further expand their knowledge. Try to demonstrate initiative – step up as the leader of a group project or look for additional tasks to complete at work.
 
Be responsible. Being responsible has a lot to do with being reliable. Others should be able to depend on you to arrive on time, to submit your work before the deadline, to acknowledge mistakes and to follow up when it comes to commitments. Being professional requires a sense of individualism – you are responsible for yourself and your actions. You should not need consistent reminders from others!
 
Dress the part. Dressing professionally does not mean you have to dress in a suit every day. Depending on what your surroundings are like at work (at a meeting, in a cubicle, at a daycare, etc.) you should dress appropriately while following the dress code. Business casual is usually a safe go-to. Keep yourself properly groomed and pay attention to personal hygiene.
 
Put distractions away. It's extremely easy to get side-tracked and lose sight of your current task. We've all experienced procrastination. Remove anything in sight or within hearing that will bother you so that your best effort is used to complete the task at hand. You may have to move to another quiet room if there is a lot of background noise. You want to show that you are actively engaged in your work.
 
Separate your personal life from your work life. It's great to make conversation with coworkers as this is important for networking and interpersonal relations, but keep your private life separate from your work. Go ahead and talk about interests, hobbies, and exciting news. Try to stay away from topics like plans to go clubbing downtown with your friends. Your time at work shouldn't be spent on attending to personal matters.
When you take a professional approach to job searching and employment, you open yourself up to new and better opportunities. Your professionalism may be recognized by supervisors and directors, allowing for the possibility of a raise or chances to take part in bigger projects.
Good luck! - Tinya
---
How to Create a Reference List:
Monday November 2nd - Stephanie
It's important to have a reference list handy for when you score those interviews. See below for some tips on how to put one together.
1. Who do I include?
Your references should be people that can talk about your work ethic. This could include teachers/professors, former bosses, former coworkers, or an individual you volunteered for. These types of references should be able to give specific examples of your reliability and character. Family and friends should not make the cut for your reference list.
2. How many do I need?
It is recommended that you have at least three references. Make sure their information is up-to-date and correct. It's also important to tell your references when you're going to use them for a particular job; they should know when their contact information is being given out. Plus when you offer your references a heads up, they have an opportunity to think up some awesome talking points before your potential employer calls!
3. How do I format my reference list?
The heading for your reference page can be the same heading you use on your resume. Your references should be listed along the left hand margin as follows:
Reference Name, Reference relationship
Company Name
Company Address
Reference phone number
Reference email
4. Should I put my reference list on my resume?
No, resumes and reference lists are two different documents. At the end of your resume, you may write "References Available Upon Request" (although it is not necessary), but make sure your full reference list is on a separate document.
5. Okay, I've got a list ready… Now what?
Make sure to bring it to any and all interviews you get. You can provide the list if the employer asks for it, or you can offer it to them at the end of the interview. Having your references on hand shows that you came prepared and that you're eager to give past examples of your great work.
Good Luck!
-Stephanie
---
Finding Jobs Online
Monday October 26th- Bryan
Obtaining a degree is hard work and sometimes it's difficult to face the immense task of finding a job once you've finished. If you're in co-op, that job search starts before you've got a degree under your belt. While applying and interviewing for employment are a huge part of the job search, getting started by finding jobs to apply to can be equally time consuming. Knowing your wealth of resources can save you a lot of effort!
1. Recruit Guelph
Positions are posted daily on Cooperative Education & Career Services' website, Recruit Guelph (www.recuitguelph.ca -> click "STUDENT LOGIN"). Many of the jobs posted here are for recent grads. The list of jobs is smaller than those you might find on other popular career sites, but it serves as a great starting point, particularly as it features employers who are making a special effort to advertise to Guelph grads.
2. Popular Job Search Engines
Some of Canada's most popular job search engines post 1000's of jobs at a time. It can be intimidating to search through them all, but with practice, you will get better at skimming and finding the ones that match what you are looking for. Also, the best job search engines have user-friendly filters and advanced searches to help you narrow down your search. My top picks are Workopolis, Monster and indeed. Workopolis and Monster are both very visually appealing and have great resource sections with helpful advice for performing your job search and advancing your career. Indeed is a little less flashy, but still posts jobs regularly, and will even recommend jobs from posts you have previously clicked on. All three sites allow you to upload your resume, but remember that it is wise to target your resume towards different job types and job requirements.
3. Government Job Sites
The Government of Canada maintains a job search engine of its own: www.jobbank.gc.ca . You may recognize many of the jobs from on other job search engines, but it's worth taking a look at. As one if its handy features, it compiles jobs from provincial job search engines like www.workbc.ca . Another great source are public service government websites like www.jobs.gc.ca . You can search through the list of organizations advertising jobs with this site on the sidebar.
4. LinkedIn
LinkedIn is a great resource for jobs, with many unique postings you won't find on other job search engines. Jobs can be found directly through company profile pages that will give you great insight into what the companies are about. There is also a job search engine on the dedicated jobs page. It's not as user-friendly, but does provide you with filter options (use the advanced search on the jobs page). If you find a job that doesn't quite match what you're looking for, but you're interested in the company, you can navigate to the company profile to look at other jobs they have posted. LinkedIn is a great multifunctional site because it also allows you to post a profile. Use your profile to market yourself to potential employers and network to your heart's content.
Happy searching and good luck!
-Bryan
---
Tips for Applying to a Job You Don't Quite Feel Qualified For
Tuesday October 20th - Shannon
Sometimes we find job opportunities that really interest us, but the employer is asking for things we just don't have. Maybe they ask for a couple years of field or professional experience, but you're just now graduating. Or maybe they ask for upper year student applicants, but this would be your first work experience. Don't be scared off! If you want that job and are willing to put in the work to make up for the experience or skills you lack, you stand a good chance of scoring it.
First, identify what you think under-qualifies you. Maybe you lack proficiency in a specific computer program or you haven't had the opportunity to bank sufficient field or laboratory experience. Now think, can you realistically improve any of these things before the start date of the job? For the skills or experience that you don't have and can't improve, think about what skills you do have that could act as substitutes.
Maybe your self-drive, eagerness to learn, and strong ability to take criticism are more important than your knowledge of one specific program, because you will put in the effort to learn on the job. Maybe your extra-curricular and volunteer experiences are very relative to the job you are applying for, and despite the fact that you have no employment experience, you have the right skills.
Here are some application tips:
Background Research
Get to know the company. Look up any major or recent news about them and browse through their websites.
What is their mission statement, what do they sell or provide, and what values do they have as a company?
What are their major departments, and which one do you want to work in?
Pick a few things that you like about the company that you can use in your cover letter or in an interview to show the recruiter that you did your research.
Resume
Don't lie. You know you are under-qualified. Don't try to claim that you have skills or experiences if you don't have them!
Target your resume directly to the job. Highlight the skills you do have that the application asks for and give space to your work or extracurricular experiences that relate to the position.
Write accomplishment statements. Every experience on your resume should come with 3 to 6 accomplishment statements. These should state the action or role you took, the skills used or gained, and the outcomes. Drop in at Co-operative Education & Career Services for an appointment with a peer helper to make your accomplishment statements shine!
Highlight your substitute skills. If you want to prove to the employer that they should hire you even though you can't program in Python because you already know C and Java and you think you could pick up Python easily, put those skills on there! If your leadership skills show that despite this work term being your first, you think you can take on a higher level co-op job, you should highlight them.
Cover Letter
Make sure your cover letter is targeted specifically to the company and job offer.
Take time to format your cover letter professionally. You can find cover letter formatting tips and examples here: https://www.recruitguelph.ca/cecs/students-alumni/write-your-cover-letters
Use the cover letter to describe and provide evidence for the skills you have that make you a great candidate.  This is a good chance to mention that you know you can and will work hard to pick up any skills you don't already possess.
The Interview
Getting the interview can be both exciting and terrifying, but don't worry, you've got this. You know the company and you know what makes you a great candidate.
Prepare answers to some common questions like 'Tell us about yourself' and 'Why do you want to work for XX Industries?' ahead of time. Come up with specific examples of times you demonstrated relevant skills.
Come in for a mock interview with the CECS Peer Helpers! You can book an appointment onwww.recruitguelph.ca/cecs/ 
Don't lie about being under-qualified, just make it clear that you have high aspirations and that you believe you are the best candidate!
If you take the time to target your application and do the background research, you have a great chance of getting that job. Don't let under-qualifications hold you back from your dreams and never be afraid of rejection. You can't get that job if you don't apply!
And finally, if you need some motivation, read Oh! The Places You'll Go! By Dr. Seuss.
-Shannon
---
So … Let's Talk about Voting
Monday October 5th - Bryan
 
Lately I've been hearing students talk about how important they believe it is to vote. I have also heard many say that it's not a priority; because their one vote won't make a difference, because all politicians are crooks or because the result does not strongly impact their own life. The more likely truth is that voting could have quite an impact. The landscape of Canadian policy will continue to change in the face of challenges to the economy, national security, global unrest and increasing international pressure to meet emissions standards. Even if you do not expect the actions taken by the federal government to affect you in the next four years, remember that the course set by these actions could affect you for decades to come. One prominent potential effect is on job availability, both generally and in your specific field. The various party platforms may differentially benefit certain industries and professions, and as such, it is not uncommon to see professional associations and unions endorse different parties. There are many issues to consider when deciding who you will vote for on October 19 (or beforehand using advanced polls or mail-in options). Here at CECS, we're interested in platform aspects that will affect job availability:
1. Look at their economic plan for job creation.
Do they have a specific plan for how they will create and sustain jobs and do they
specify what areas these jobs will be in?
2. Do they support start-ups?
Do they have any plans to help support and encourage start-ups and entrepreneurship
which may lead to job creation?
3. How do they plan to support grads?
Will they encourage employers to create jobs for recent graduates? Will they provide
or improve job-finding resources available to recent graduates?
4. Will they communicate with educators?
Do they plan to improve communication between education providers and employers
to ensure that the desired skills are being taught and the necessary knowledge
imparted?
5. Aaaand lastly:
Will they improve post-secondary education decision making so that students can
head towards industries and professions with sufficient openings and growth?
 
Parties may not have addressed each of these topics, but hopefully this post helps you nail down some of the questions you should be asking. For information on each of the parties' platforms and on how to register and vote, see the following links:
http://www.election.cna-aiic.ca/en/party-platforms
http://www.elections.ca/content2.aspx?section=vote&lang=e
http://www.elections.ca/content.aspx?section=vot&dir=bkg&document=campu&lang=e
Remember to register by October 13th, and have fun at the polls!
-Bryan
---
5 Quick Tricks to Help Calm Interview Nerves
Monday September 28th - Lora
Most of us experience interview nerves. Some people feel cold, get clammy hands, suffer restless fidgeting or even smile uncontrollably. Anticipation can weigh you down like a bag of bricks. Those increasingly large pit stains and the sight of tough competition aren't particularly calming, either.
There are some people who don't let interviews phase them; they beam confidence and carry themselves gracefully like a ballerina on Broadway. How do they do it? Here are some tips to help calm those nerves before your interview so you can perform perfect pirouettes.
1. Make a playlist of your go-to happy songs.
I always keep an updated pop hits playlist on hand. Pick songs that make you feel like
tapping your feet or nodding your head. These can be great mood enhancers. My song
suggestions: try listening to Happy by Pharrell Williams and It's a Beautiful Day by
Michael Bublé.
2. Familiarize yourself with the company.
Reading up on the company you've applied to will make it easier to understand their
values and goals. Knowing beforehand what kind of employee they are looking for will
help put you at ease. Allowing yourself to align with their ideals will keep your interview
flowing nicely.
3. Add something personal to your interview outfit.
When dressing up for an interview I always add a piece of clothing or jewelry that has
some kind of sentimental value or personal importance; great examples are heirlooms.
Having something on hand will help you feel like you aren't going it alone.
4. Plan for a small reward after your interview
Plan to treat yourself after your interview. Looking forward to something will help you stay
positive, and the treat will be that much sweeter when you know you deserve it. Here are
some things I like to reward myself with after an interview: my favourite frappuccino, an
episode of the show I'm currently addicted to, a small dessert or a movie night with friends.
5. Remember: interviewers are not vultures!
It is important to remember that interviewers are people too. They have their own lives
and personal stressors. Although it's important to use professional language as you
answer questions, it's entirely possible for natural conversation to flow if you and your
interviewer have similar interests.
Good luck!
-Lora
---
12 Points to Consider When You Don't Know What to Choose as a Career
Monday September 21st - Brianna
1. You don't have to decide on one specific career!
Many people feel as though they have to know with certainly the job they want for life,
but there is flexibility. Yes, some occupations (doctor, lawyer, teacher, etc.) generally
consist of one career path with opportunities to specialize in different areas. However,
countless people experience career paths where one job leads to another that may or
may not be related to the previous job. It is very common (and it is okay) to have
several different jobs throughout your working life.
2. Even if your career path is indirect, you will collect transferable skills along the way.
"Winding" or indirect career paths likely feature an underlining theme such as teaching others,
researching new things, providing support, planning/organizing, etc. With this type of career
path, the jobs a person has over time may be different, but the utilized skills are similar.
3. Try to avoid researching jobs based on title alone.
Look for common skills that jobs require and that you possess. For example, being a teacher is
not the only job that allows you to educate and work with others; this is the focus of countless
other jobs as well!
4. It is important to understand yourself.
Your interests, values, skills, and lifestyle choices all provide insight into who you are as an
individual. Use these aspects as a foundation to help you make choices, and to find jobs that
are in line with what you already know you like and want! No one knows you better than you
know yourself.
5. Discover your passion(s), and try to find a career path that allows you to be true to yourself.
When you are in a work/school/volunteer/extracurricular situation that excites you, ask
yourself:  what is it specifically that you are passionate about? Let these passions drive
you as you apply to new positions, and seize opportunities that keep you motivated.
 
6. If there is a specific job that you think you want to pursue, ask yourself the following questions:
Why are you interested in this job/where does your interest originate from? Do you know
what a person in this job does on a daily basis? It may also be helpful to contact someone
in that position. You may want to ask that person: What do you enjoy about your work?
What do you not enjoy? What is your lifestyle like? What is your educational background?
How did you get to this position?
7. It's helpful to gain exposure to jobs you are considering before you get there.
You may consider seeking out an opportunity to shadow someone in your desired position,
so you can learn what the job is really like on a daily basis. Alternatively, you could volunteer, find a
summer job, or a co-op work term in your desired field.
8. Explore jobs that interest you (by reaching out to people in the field and doing online research).
Find answers to potentially tough questions, including: What do the early years of the career
involve? Will it take time, additional training or certification to reach your desired job? Will you
have to work on a contract? Will you have to relocate (out of city, province, country)? Does the
job involve lots of travel? What is the reality of the job market/what opportunities will be available
to you when you graduate? Upon discovering the answers to each, ask yourself: Are
you okay with this? Is this what you want?
9. Changing your mind is ok!
By researching jobs, contacting others in your desired position, or volunteering, you may
uncover misconceptions you had about your dream job. This may cause you to change your
mind, and decide you do not want to pursue this career option anymore (and that is okay).
Knowing what you do not want in a career is a crucial part of choosing a career that is right
for you.
10. Avoid pursuing graduate studies (Master's and Doctoral) degrees simply as a way to buy yourself more time.
Additional degrees can be very beneficial, but should be done for a reason, and not because
you feel you have to, or because you don't know what else to do. If you're thinking about
grad school, ask yourself: What are you hoping to do when you graduate? What will grad
school add to your undergraduate degree? Do you see yourself in a career that requires
a graduate degree?
11. Have fun learning about, exploring, and trying out a variety of careers!
Yes, some people are born knowing exactly what they want to do, follow it through and
enjoy the job when they get there. And that's great! However, many people, myself included,
have no definite occupational end goal (and that is okay). Career paths are commonly an
ongoing process, and what you want in a career may change as you enter different stages
in life. Right now, the focus should not be on choosing one career, but on discovering a
career path that is suitable for your interests, and progressing from there.
12. Seek advise from a Career Advisor at Co-operative Education & Career Services if you need guidance.
This post was derived from a meeting I had with a Career Advisor!
Good luck!
-Brianna