Bishwo's Peer Connect Blogs
Click here to return to the Peer Connect Blog homepage                     
Avoid These 7 Common Resume Mistakes
Monday April 2nd- Bishwo P.
While the best resume may not be enough to get you a job, submitting a bad resume, for sure, will cost you a job. You may be perfect for the job, but just having one silly mistake is enough to put your resume in the rejection pile. Here are the most common mistakes that can happen in any resume.
Grammatical errors
These are the most obvious of all mistakes that happen in any resume. Some common grammar mistakes include typos, spelling errors and using wrong tenses. Having these mistakes in your resume may provide the wrong impression about your attention to detail. Therefore, you should have your resume checked by a second person, as it is always difficult to find your own mistakes.
Providing too much information
A resume overloaded with information is very difficult to read. Moreover, hiring managers will not have time to go through all of your information. Therefore, make a succinct resume (maximum 2 pages) and only include information relevant to the job you are applying for. However, if you are applying for an academic position, you may want to include a CV, which is an expanded version of your resume.
Not tailoring your resume
Nowadays, many employers use an applicant tracking system (click here to learn more about this), which is software used to narrow down thousands of potential candidates to the top few candidates. You should use the exact same keywords that are found in the job description. Otherwise, the software may not notice your resume as you will not appear to be a good fit for that particular job.
Not quantifying accomplishments
You should use quantifiers such as the number of people you managed, the percentage of growth generated or statistics wherever relevant. These quantifiers provide strong evidence of the claim you are making on your resume and are really effective at demonstrating what you accomplished in that role.
Using personal pronouns
It should be obvious that everything in your resume is about you. So, never use words such as "I", "me" or "my". You should not write your resume in first or third person. While drafting  accomplishment statements, you can use action verbs. For example, instead of using "I was responsible for drafting a paper", you should write this as "Published 3 scientific articles and 4 blog articles".
Including personal information
Including personal information such as age, gender, religion and marital status is not recommended in North America, although it is common to include this information in some countries. Too much personal information can cause recruiters to make a prejudiced decision, whether intentional or unintentional. It is always a good idea to check what the standard for resumes is if you are applying for positions abroad.
Including references
Including references at the end of your resume is a mere waste of valuable space that could be used to provide other important information. If the employers want to talk to your references, they will ask you later on.
It is a good idea to get help from the career service department or a career advisor before submitting your resume to an employer. If you need more information about resumes, click here.
-Bishwo
---
Thinking About Graduate School - To Go or Not to Go?
Monday March 26th - Bishwo P.
When you are close to completing your undergraduate degree, one question often comes to your mind. Should you go to a graduate school or not? While there is no perfect answer, you should consider few things before making any decision.
1. What type of career are you looking for?
If you are looking for a research career, getting a graduate degree is a perfect choice as the graduate school prepares you to conduct research independently. The main purpose of graduate school is to contribute to your knowledge in a specific field. If your end goal is not to become a researcher, you do not need to start graduate school right after completing your undergraduate. Instead, you can gain work experience for few years and try to find out if you really want to go to graduate school. Nevertheless, a graduate degree will always help to advance your career and promotion prospects in today's competitive job market.
2. Is this the right time?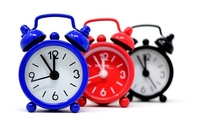 This is a very important question to ask yourself, which depends on your personal situation and goals. Some people immediately start a graduate degree soon after completing undergraduate studies and regret it later on. Therefore, it is always necessary to think twice before jumping directly into the graduate school. If you see yourself only in academic positions in the future, then you may not want to waste time not starting graduate school soon. However, if you want to work for the companies outside academia, it is always advantageous to get some work experience.
3. Money matters
Managing money is a big part of graduate studies as graduate students often struggle to make money while pursuing their degree. The situation becomes even trickier if you have to relocate. Therefore, before starting a graduate degree, students are always advised to find the scholarship or fellowship that supports expenses such as tuition and living while being in graduate school. Often, talking to a potential supervisor about their project is helpful. Many graduate students consider several potential supervisors before starting their degree, and supervisors- through the funds available for a research project- provide financial assistance to students.
4. Career benefits
You have to find out if going to graduate school advances your career. If graduate school is just offsetting the work experience that you could have gained during that time, then you want to think again before going for a graduate degree. Some schools offer part-time graduate degrees that can be helpful if you want to get both work experience and a graduate degree.
It is always a good idea to talk to alumni from the graduate schools you are considering. They are the best resources that are available for you.
As a graduate student, I recommend that students do research before thinking about graduate school and ask for the advice from people involved in career service department at their university.
If you want to know more about graduate school at the University of Guelph, please follow: https://www.uoguelph.ca/graduatestudies/ 
If you are looking for advice regarding your career, you can click here.
-Bishwo